Plans & Programs
Our Programs
Pini Members
Access to entire facility
Use of recovery equipment
Free water bottles & Towels
Access to Private Showers & Sauna
Trainer Guidance
Pini Members Plus
Access to entire facility
Use of recovery equipment
Free water bottles & Towels
Access to Private Showers & Sauna
Access to daily group training classes
Trainer Guidance
Personal training
One on one training with a dedicated coach

Custom training plan

Access to entire facility

Use of recovery equipment

Free water bottles & Towels

Access to Private Showers & Sauna
Exclusive Programs
We Offer Exclusive Programs To Improve Your Health
FULL BODY AESTHETICS
The most fun & diverse full body regimen on the planet!
✔ Hypertrophy-focused
✔ 5 working days/week (depends on the cycle)
✔ Recovery weeks
✔ 60-90min training sessions
✔ First 2 cycles are minimal equipment only (beginning 04/20/2020); Remaining cycles require full gym equipment.
BIG BOOTY BLUEPRINT
This program contains a variety of movements that are specific to only this program, which will change your glutes faster than anything else out there. Guaranteed!
Similar in style to the Full Body Aesthetics program, but with a heavier booty-emphasis. You'll train legs/glutes every day and then rotate through accessory movements for other body parts.
✔ 12-Week Cycle
✔ Superior Glute Gains!
✔ 4 days/week
✔ 45-60min sessions
✔ Equipment Needed: barbell / plates, workout bench, a few dumbbells and a resistance band.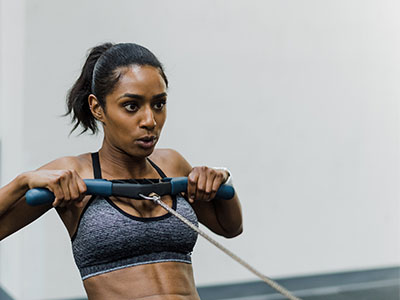 STRENGTH & CONDITIONING
This program has single-handedly made me one of the most sought out coaches in the world.
Everyday is a new, challenging combination of barbell, dumbbell, kettlebell, gymnastic, and cardio movements guaranteed to push your fitness to the next level/make you stronger, faster, and leaner.
New Cycle Details (Starting 12/20):
✔ 4 Weeks Long
✔ Primary Focus: Single Leg Strength
✔ Strengthen / Fix Muscle Imbalances
✔ Increase Strength, Hypertrophy, Endurance (AND Sex-Appeal)
✔ 5-6 Working Days/Week (You choose any 2 Rest Days)
✔ 40-60min Sessions
✔ Functional fitness equipment required (ie. barbells & plates, dumbbells rower, bike, ski-erg, pull-up bar, etc.)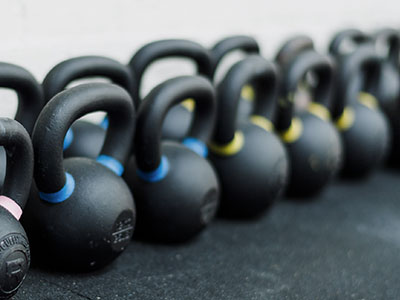 MINIMAL EQUIPMENT
Legit hard, unique and fun workouts for people who want to get it in and be done for the day but don't have access to much equipment.
✔ 5 working days/week
✔ 20-30min training sessions
✔ ONLY requires a set of dumbbells, a jump rope & a pull-up bar
✔ Easily substitute the Dumbbells for Kettlebells
BODYWEIGHT
The bodyweight program is so challenging that you feel like you went to an actual gym and got your butt kicked, however, NO equipment is needed, every day is DIFFERENT, and the workouts are just downright FUN!
✔ 5 working days/week
✔ ZERO equipment required
✔ 30-40min sessions
✔ Includes both conditioning and strength work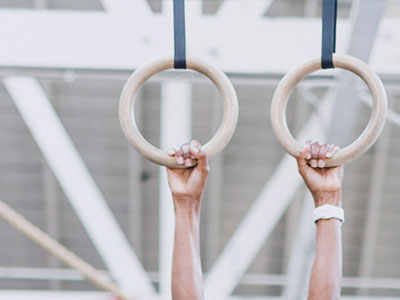 SWEAT
Cardio- and core-intensive workouts that don't require prior weightlifting experience, but do require willingness to work hard!
✔ 5 working days/week
✔ 40-60min training sessions
✔ Requires full gym access with at least 2 pieces of cardio equipment
✔ Includes lots of conditioning work, lighter weights, higher reps and core work all mixed together!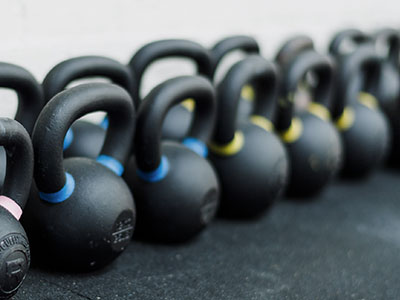 OLYMPIC WEIGHTLIFTING
A 3 day per week, high volume training program specifically designed to help you increase your overall strength and olympic lifts.
✔ Strength-focused programming
✔ 3 Training days / week
✔ 30-40 min training sessions
✔ Advanced format
✔ 4 Week Long Cycle
Your First Class is on Us
"Omg last night classes Spin and Zumba were great !!! can't wait to book them again.. thanks for having us good instructors, I really enjoy it."
"Awesome staff and atmosphere! I'm a manner at another gym but Pini Health Club is A+. Glad I joined."
"Teri was my personal trainer about 6 years ago. She helped me with my posture, balance and overall strength. I felt energized and healthy. I'm glad to be back at her training camp."
Bigger.Faster.Stronger
Contact Now
Gym H0urs
Monday-Friday: 5am – 11pm
Saturday: 5am – 10pm
Sunday: 5am – 9pm